You are here
Hospitals at Saolta University Health Care Group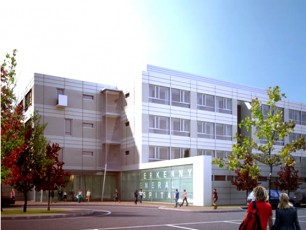 Letterkenny University Hospital
Letterkenny University Hospital is an acute general and maternity hospital delivering a patient-centred, quality-driven focused service and a wide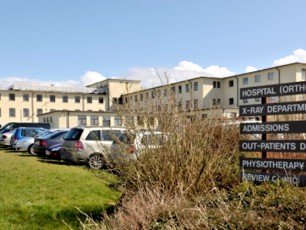 Merlin Park University Hospital
Galway University Hospitals, comprising of University Hospital Galway (UHG) and Merlin Park University Hospital (MPUH), provide a comprehensive ran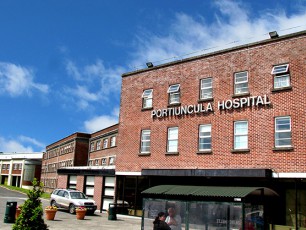 Portiuncula University Hospital
Portiuncula University Hospital is a Model 3 hospital providing 24/7 acute surgery, acute medicine and critical care along with Emergency Departmen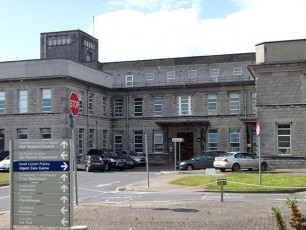 Roscommon University Hospital
Roscommon University Hospital is part of the Saolta University Healthcare Group.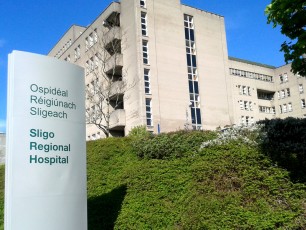 Sligo University Hospital
Sligo University Hospital provides high-quality healthcare to the people of Sligo, Leitrim, South Donegal and West Cavan.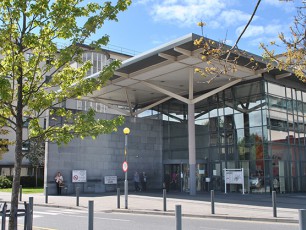 University Hospital Galway
Galway University Hospitals, comprising of University Hospital Galway (UHG) and Merlin Park University Hospital (MPUH), provide a comprehensive ran
The Medical Directorate
The Medical Directorate incorporates Respiratory, Gastroenterology, Endocrinology, Gerontology, Acute medical and non invasive Cardiology. This directorate has more than 9000 inpatient discharges a year. MUH has a busy Emergency department with >37,000 attendances per annum with an admission conversion range of 26% - 31%. We have 6 day Renal Dialysis unit (watch short video), Stroke Unit (watch short video) and Oncology Day unit that compounds all its own chemotherapy locally. Its Coronary Care Unit is part of the joint ICU/ CCU. MUH has an Endoscopy unit with medical / surgical endoscopy 5 days a week.There is also a weekly visiting service for Dermatology, Haematology, Oncology and Nephrology.
The Peri-Operative Directorate
The Peri-Operative directorate incorporates Anaesthetics, General surgery and Orthopaedics, seeing approximately 1,250 elective and 2,500 non elective per year. We have a visiting service in outpatient for ENT and Urology. We have a 4 room operating theatres and minor procedures room in the DSU. It also incorporates the Intensive Care Unit and Anaesthetic department with outreach for critical care.
The Women's Health and Children's Directorate
The Women's Health and Children's Directorate incorporates an obstetric department with < 1700 births a year and a paediatric and special care baby unit. We have just recently set up a Paediatric Decision Unit to fast track children out of the ED and direct assessment by appropriate senior decision maker. Please Click Here to watch a short video about the MUH Paediatric Department.
The Radiology Directorate
The Radiology Directorate is leading the way nationally with integration with primary care (2018 National Health Care Awards Finalist and Overal Winner - Primary Care Centre Integration) and social care regarding direct access and service delivery in plain radiology and Ultrasound in Primary care centres. Please Click Here to watch a short video about the MUH Radiology Department.
The Laboratory Directorate
The Laboratory Directorate is a very strong department with a significant history of accreditation in all modalities.
Support Services
These directorates are well supported with clinical and non clinical departments including Health and Social Care professionals, Quality & Safety department and non clinical including Medical Records, HR, Maintenance and Finance. We work very closely with outside contractors in the supply of our Catering and Cleaning requirements.
MUH Application of Framework for Improving Quality
MUH is committed to delivering high quality patient centred services. Click Here to find out how we are achieving this through the application of the HSE's Framework for Improving Quality 2016.
Please Click Here to learn more about the HSE's Framework for Improving Quality in our Health Service.
Promoting Patient Engagement

As a patient, staff or member of the public we hope you will find this website a useful means of engagement with your Hospital.
We welcome and encourage feedback, suggestions or opportunities from you on the service we provide.
Please submit your feedback to the following email address yoursay@hse.ie which will be redirected back to Mayo University Hospital.
Please Click Here to learn more about our Patient Engagement Forum
Complaints Officer
Please Click Here to contact our Complaints Officer
Staff Engagement #EngagingHealthStaff

We also welcome and encourage feedback, suggestions or opportunities from our staff. Staff may email their feedback to MUHStaff.FeedBack@hse.ie
Please click here to learn more about our Staff Engagement Forum
Current Vacancies at MUH
If you are interested in joining our well established teams please Click Here for further information
Access To Your Health Records
Health Records - A Guide For Patients (PDF file format)
Car Parking Charges
There is a fixed charge of €2 for the first 3 hours
Every additional hour is charged at €1 per hour
The maximum daily charge is €5
Weekly tickets may be purchased in the hospital foyer. These cost €15.
The ticket machines only accept cash or coins, with change given. Cards are not currently accepted at the ticket machines.
Mayo University Hospital Map
mayo general hospital castlebar
Information coming soon...