You are here
University Hospital Galway to take part in the Big Switch Off this Weekend!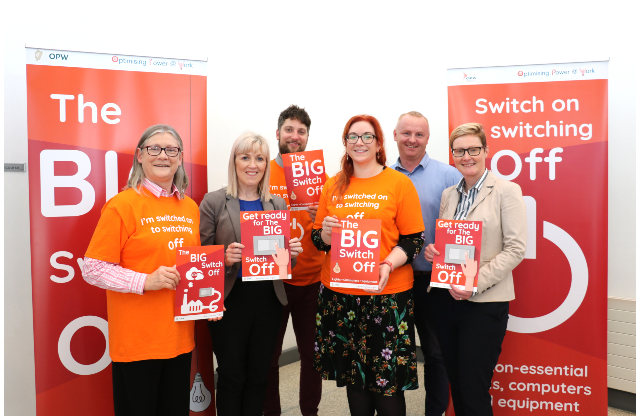 Over the October bank holiday weekend, University Hospital Galway will participate in the 'Big Switch Off' competition organised by the Office of Public Works (OPW) in partnership with HSE Estates.
The aim is to change the approach to energy usage and conserve as much electrical and thermal energy as possible in the hospital during the bank holiday weekend and demonstrate the cumulative impact of small individual actions across the workplace.
In total 8 hospitals throughout Ireland will take part in the 'Big Switch Off'. In addition to UHG, the other hospitals are Cork University Hospital, Midland Regional Hospital Tullamore, Midland Regional Hospital Mullingar, Our Lady's Hospital Navan, Our Lady of Lourdes Hospital Drogheda, University Hospital Waterford and Cavan General Hospital.
In advance of the bank holiday weekend, each of the hospitals will make an extra effort to switch off non-essential equipment in a bid to be named Energy Saving Champion.
The article above is specific to the following Saolta hospitals::
University Hospital Galway (UHG)