You are here
UHG to hold candle light ceremony to mark International Pregnancy and Infant Loss Remembrance Day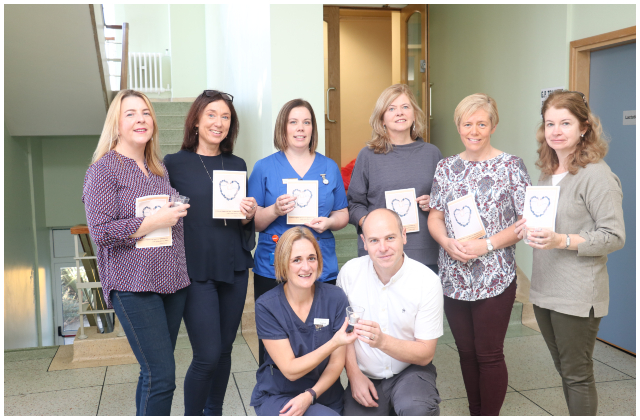 In recognition of International Pregnancy and Infant Loss Day, the Perinatal Bereavement Group at Galway University Hospitals will hold a candle lighting ceremony on Sunday, 14 October at 3.30pm in the staff canteen of the nurses home, University Hospital Galway (UHG). 
Chairperson of the Perinatal Bereavement Group and Clinical Midwifery Manager Helen Byrnes said, "As part of International Pregnancy and Infant Loss Remembrance Day we would like to invite parents and their families who have experienced grief through the death of a baby to a special candle lighting ceremony in memory of those babies who have died through miscarriage, stillbirth or in the Neonatal period. While our maternity department is generally associated with happy times for families we are also here when a precious life ends."
Mary Reidy, Midwifery Clinical Placement Co-Ordinator, University Hospital Galway said, "Last year for the first time we invited families to attend our service and because of the positive response we received we have decided to make the ceremony an annual event.  International Pregnancy and Infant Loss Day is celebrated all over the world with a wave of light on the 15 October. 
"We are having our service on the 14 October and as part of that service parents will be invited to light a candle in memory of their baby who has died. Parents will then be invited to take a candle home with them to be lit again at 7pm on the 15 October to join the International wave of light in honour of their babies." 
"The ceremony is also a day for reflection and remembrance.  If you have been affected in someway by this loss, please do come and join us in remembering our babies. It's also an opportunity for bereaved families to come together to talk and share their experiences over a cuppa."
For anyone who wishes to get further information on the candle lighting ceremony taking place on 14 October in UHG, please contact Helen Byrnes on 091 544619 or Eithne Gilligan 091 544219.
Photo caption:
Pictured at the recent coffee morning fundraiser in aid of the Pregnancy and Infant Loss Service are:  L:R back row - Pauline Tarpey, Clinical Midwifery Manager; Anne Brady Bereavement Support
Midwife; Mary Reidy, Midwifery Clinical Placement Co-Ordinator; Mary Coyne Clinical Nurse Manager; Helen Byrnes, Chairperson Perinatal Bereavement Group and Mary Dunne, Staff Midwife. Front row - Heather Helen, Clinical Skills Facilitator and Dr Mark Dempsey, Consultant Obstetrician.
The article above is specific to the following Saolta hospitals::
University Hospital Galway (UHG)