You are here
Statement from the HSE Health Services, Local Authorities and An Garda Síochána in Galway, Mayo and Roscommon in relation to the management of COVID-19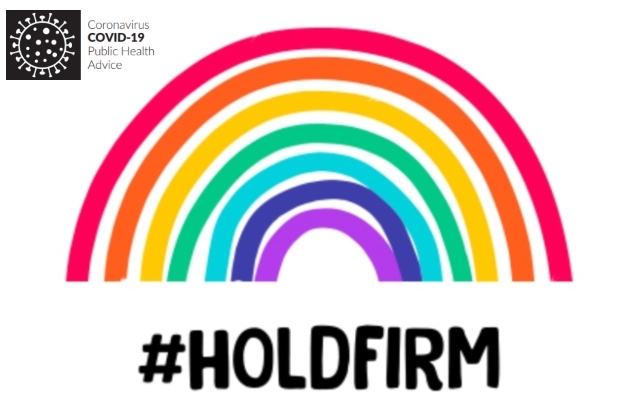 Hospital, Community Healthcare West Executive Officers, Director of Public Health in Galway, Mayo and Roscommon, Chief Executives of the Local Authorities in the region and the Chief Superintendents of An Garda Síochána today urged the public to follow the public health advice to help prevent the spread of COVID-19. This is particularly important over the coming weeks as the number of visitors to our region continues to increase.
Commenting on behalf of the health services, Dr Breda Smyth, Director of Public Health in the West; Breda Crehan Roche, Chief Officer, Community Health Care West; and Tony Canavan, CEO of the Saolta Hospital Group said, "Ireland is now in Phase 3 of the Roadmap for Reopening Society and Business and we must all continue to take personal responsibility for protecting ourselves, our families, friends and communities. The Irish people have made huge sacrifices over the last four months, none more than front-line health care workers. This sacrifice enabled us to significantly supress this infection, however, in recent weeks in this region we are seeing an increase in the number of daily confirmed cases and spread of infection in the community. It is really important that we all remain vigilant to prevent a resurgence of this infection in the coming weeks and months, particularly as we enter the winter period – which is always a challenging time for our hospital and community services.
"Each one of us has a role to play in the suppression of COVID-19. It is vital that we all follow the advice provided to us by the Public Health experts: practice good hand hygiene and respiratory etiquette; use face coverings on public transport, shops and where 2 metre social distancing is not possible; maintain 2 metre social distancing; limit your number of contacts; and avoid crowded places where possible.
"The HSE's COVID Tracker App is also a really important part of the health service's response to managing COVID-19. Almost 1.4 million people have already downloaded the app and we continue to encourage people to do this where possible. It is a key element to support the HSE's response to this infection at a time when we are seeing cases rising in the community. All of these measures are a critical part of our collective effort to deal this highly infectious disease and protect our communities, particularly those who are most vulnerable."
The article above is specific to the following Saolta hospitals::