You are here
Sligo University Hospital Midwifery Project wins Irish Healthcare Award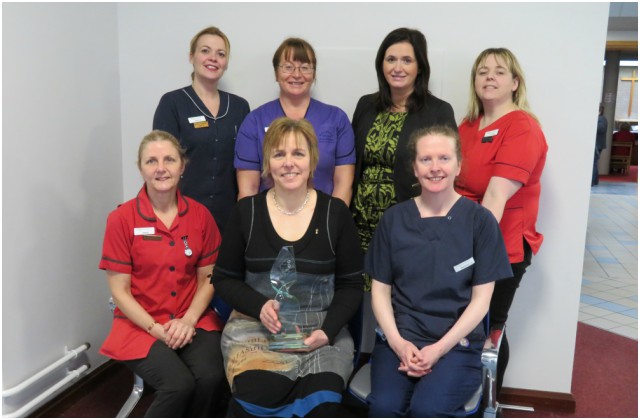 An initiative to improve patient safety in the Maternity Department at Sligo University Hospital was the winner of the Midwifery Led Project at the CMG Irish Healthcare Awards held in Dublin recently.
Sign in- Time Out- Sign Out is a Maternity Patient Checklist which was a collaborative project between the maternity department and theatres in Sligo University Hospital. This patient safety initiative was introduced to improve safety for women undergoing caesarean sections or other surgical procedures related to childbirth.
The Surgical Safety Checklist was adapted from the World Health Organisation Safe Surgery Checklist and contains recommended guidelines, which include checks before anaesthesia is administered, before skin incision, and prior to the patient leaving the operating room. The checklist aims to improve overall patient safety, improve operating room communications and teamwork between the various clinical disciplines.
Grainne McCann, General Manager, Sligo University Hospital congratulated and praised all those involved for their dedication and commitment in rolling out this initiative and said "the award is a recognition of the collaborative working that exists in the hospital designed to improve the quality and safety of services for women accessing our services".
Photo caption
Some of the team from the Maternity Department at SUH. Back row L:R Marcella Kennedy, Roisin Lennon, Juliana Henry, Louise O Malley. Front row L:R - Anna Burke, Alison Smith, Marcella Lyons.
The article above is specific to the following Saolta hospitals::
Sligo University Hospital (SUH)