You are here
New Medication Safety initiative launches in Mayo University Hospital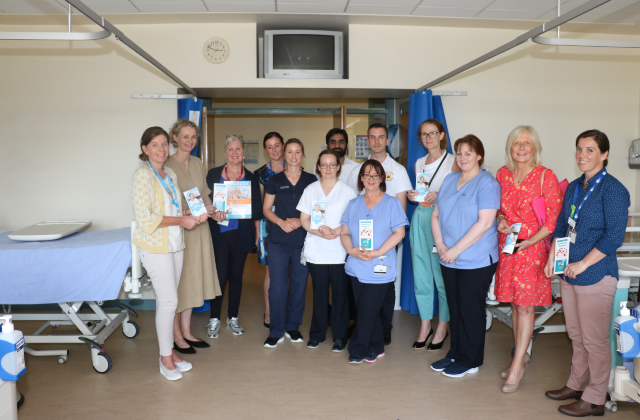 Everyone has a role to play in managing medicines safely.
In response to a call from the World Health Organisation to improve medication safety, Mayo University Hospital has launched a new awareness campaign aimed at improving communications around medicine use for patients. The campaign involves doctors, nurses, pharmacists and patients themselves and emphasises that everyone has a role to play in improving communications and safety around medication usage. It asks healthcare staff and patients to communicate better and check or ask for  information if they are not familiar with a medicine. It is called the "KNOW, CHECK, ASK Campaign".
As part of the initiative, the hospital has redesigned its discharge prescription so that changes to medicines can be clearly documented and also the reasons for these changes. The time of administration for each drug can also be  documented on the prescription on the day of discharge to ensure the patient or their carer know when the next dose is due. The hospital has also launched a "Knowing my medicines leaflet" which encourages patients to provide an up to date list of their medication when they are admitted to hospital or attend OPD appointments.
Commenting Geraldine Colohan, Chief Pharmacist at Mayo University Hospital said, "Everyone, including health care staff and patients themselves, have a responsibility to help us to improve medication safety. Research shows us that most medication related incidents happen because of either a lack of knowledge or poor communications around drug use and administration. By proactively introducing this medication safety initiative involving the entire health care community along with the patients we aim to improve awareness and safety around medicines for our patients."
The article above is specific to the following Saolta hospitals::
Mayo University Hospital (MUH)