You are here
Mayo University Hospital working towards further resumption of services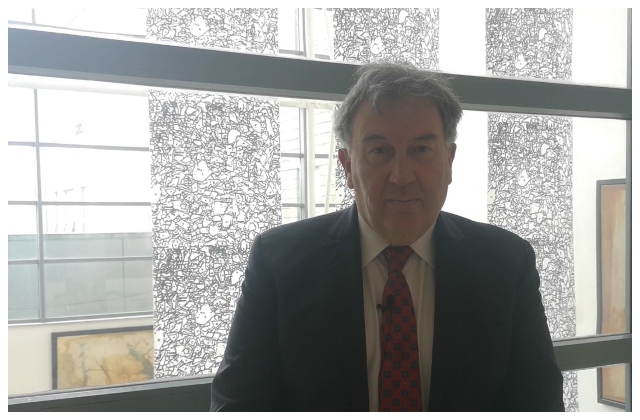 Work is currently underway at Mayo University Hospital to re-introduce clinics and services that were deferred over the last number of months.
Commenting Catherine Donohoe Hospital Manager Mayo University Hospital said, "While many services continued safely over the last number of months with additional and enhanced infection control measures in place including endoscopy, oncology, dialysis and our ante-natal services, like acute hospitals across the country, much of our elective and non-emergency procedures were deferred. This was to ensure that there was the necessary space in the hospital to treat suspect and confirmed COVID 19 patients. 
Our clinical and support teams across the hospital have been working really hard over the last couple of weeks to ensure that we can safely resume full service here in MUH.  Where patients have appointments, the hospital will contact them directly in advance and go through the process for coming to the hospital with them. This will include in some cases pre-screening patients to ensure that they do not have a fever or respiratory systems, ensuring that patients wear face masks and maintain social distancing and that they do not come to the hospital before their appointment time. Where possible, we are continuing with virtual clinics using video technology. Many of our physiotherapy clinics are being undertaken via video conferencing and we are also doing some of our orthopaedic clinics this way. For patients attending outpatient appointments in person, we would ask that they attend their appointment alone.  In the case that a patient requires assistance and support, one other person may accompany them. Unfortunately it will not be possible for others to enter the waiting area or clinical area.
"We are asking patients not to come to the hospital for their scheduled appointments if they are showing any symptoms or signs of COVID-19, to minimise spread of the virus. Patients should not come to the hospital if any member of their household is showing any potential symptoms or signs of COVID-19 or if they are a close contact with a confirmed case.  If patients have any doubts, we advise that they call us in advance of their appointment to check. This is both for the patients' protection and the protection of others.  Patients will receive information ahead of their appointment to explain these new changes".
Commenting Professor Kevin Barry, Consultant Surgeon at Mayo University Hospital said, "The last few months have been unprecedented for all of us on the front line and we have all worked really hard to maintain critical services for patients. Our key priority as we work towards resuming many of the services that had been deferred is ensuring patient and staff safety. We have re-commenced elective inpatient surgery and endoscopy in the hospital and we will gradually be increasing the number of patients over the coming weeks.  Our day-case surgery will recommence over the next week and we will continue to further increase the level of surgery taking place in the hospital over the summer months. Our Emergency Department continues to see patients 24/7 and it is really important that patients come to hospital if they need urgent care. Patients should not ignore possible symptoms of serious and potentially life threating illnesses such as heart attack or stroke. In addition emergency surgery continues as always so patients who may suffer trauma for example following an accident or fall should attend the Emergency Department for treatment".
Commenting on the on-going visiting restrictions Catherine Donohoe added, "We know that visiting restrictions are extremely difficult for patients and families. We always ensure that families of patients who are at end of life or critically ill can visit their loved one. We would ask families to discuss this with the ward manager who will make arrangements while ensuring that other patients on the ward remain safe. We really appreciate the co-operation we have received from the public over the past few weeks. We know that these changes may prove difficult for patients and their families, but we want to ensure that they can receive their care as safely as possible. We want to thank patients and their families for their understanding and support for these measures". We have a number of other initiatives to help with the situation like video calls, "sending love" and communication plans for relatives, we are committed to improving this for better patient experience.  
Video link:  Professor Kevin Barry on the resumption of elective surgical services at Mayo University Hospital https://www.youtube.com/watch?v=3YlR90FwAXA / https://twitter.com/saoltagroup/status/1272865781160841217
The article above is specific to the following Saolta hospitals::
Mayo University Hospital (MUH)