You are here
Mayo University Hospital Introduces new Booklets to support Bereaved Families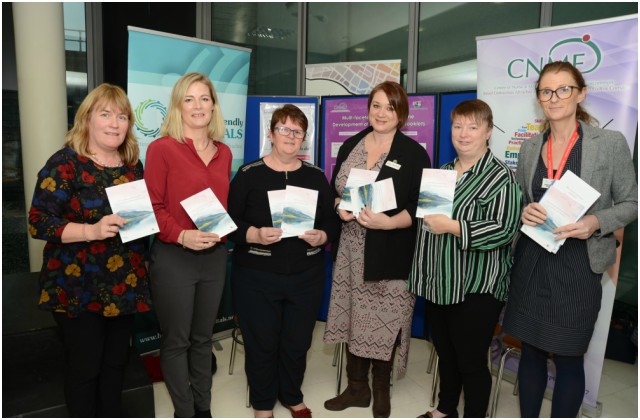 The Mayo University Hospital Bereavement Committee for the Women's and Children's Divisions have developed four new information booklets for parents bereaved through the death of a baby or the death of a child. They are a new initiative as part of a broader enhancement of bereavement care in Mayo University Hospital. The booklets are hoped to act as a resource to support families who experience the loss of a baby or a child. The booklets are titled:
Information for parents who experience an Early Loss in Pregnancy
Information on Bereavement for Parents on the Gynecological Ward
Information on Bereavement for Parents attending the Maternity Department
Information for Parents on the Death of your Child
This literature was developed with input from the Mayo University Hospital community which included consultation with families, parents, professionals from Mayo University Hospital and Community Services, funding groups, the Centre of Nurse and Midwifery Education and the wider population. The booklets were part-funded by a grant from the Irish Hospice Foundation as part of their 10 year anniversary Hospice Friendly Hospitals Grants and by funding from Mayo University Hospital.
Ann Doherty, Pregnancy Support Counsellor at the hospital who was involved in the development of the booklets said, "The loss of a baby or a child can be a difficult and devastating time for parents and families. We launched the new booklets as part of the 'Irish Bereaved Children's Awareness Week 2018' which takes place this week in Mayo. Our aim is to raise awareness of bereavement within families and within the hospital community and to raise awareness of the uniqueness of bereavement for each family.
"Our ultimate aim as a committee is to enhance bereavement care for families and to acknowledge the dedication and commitment of all staff involved in bereavement care. The launch coincided with a study day called 'Childhood Bereavement and Loss: Empowering Families and Healthcare Professionals' facilitated by our partners Centre of Nurse and Midwifery Education Mayo/Roscommon.
"Each of the booklets is aimed at a different set of circumstances that the parents and families facing loss may be experiencing. The booklets include practical advice for dealing with the loss and also advice which aims to provide comfort. The experience of loss can be overwhelming and parents may not be able to deal with too much information at one time. The booklets are intended to be a useful resource to refer to as needed."
Catherine Donohoe, General Manager, Mayo University Hospital commented, "I am extremely proud of the standards of the booklets; what I am most appreciative of is the level of staff and patient engagement in progressing this much needed document. This work showed true dedication by those involved as many (staff and patients) have had the heart breaking, life changing experience of losing a child. They managed to channel this into creating these booklets to help others and this is truly humbling for those of us looking on."
Photo Caption:
At the launch of the new Bereavement Booklets developed at Mayo University Hospital (MUH), from left: Mairead Loftus, Centre of Nursing and Midwifery Education; Ann Doherty, Pregnancy Support Counsellor, MUH; Dr Brid Carroll, Irish Childhood Bereavement Network; Joanne Brennan, Irish Hospice Foundation; Andrea McGrail, Director of Midwifery, MUH; and Catherine Donohoe, General Manager, MUH.
The article above is specific to the following Saolta hospitals::
Mayo University Hospital (MUH)