You are here
Mark International Day of the Midwife with a move into Midwifery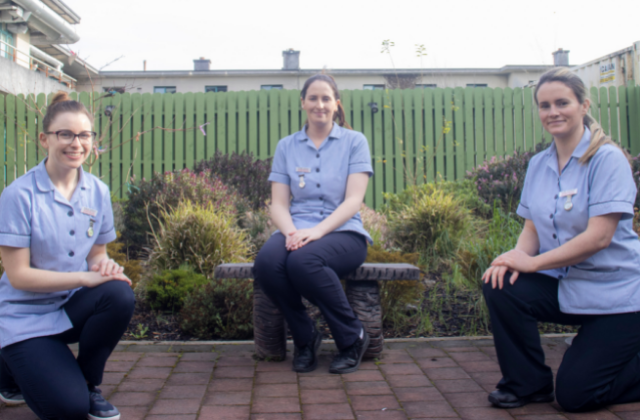 As we look forward to the International Day of the Midwife on Thursday May 5, the Saolta University Health Care Group is urging all nurses interested in a move into Midwifery to make the change.
Registered nurses interested in training to be a Midwife can now apply for the Higher Diploma in Midwifery, HSE Sponsorship and Recruitment Programme.
Selected applicants will be offered an 18 month contract of paid employment for the duration of the programme. University fees are also paid by the HSE.
Siobhan Canny, Group Director of Midwifery with the Saolta Group urged any registered nurses considering a change to check out the programme.
"Prior to becoming a Midwife I worked for a number of years as a Nurse, which I very much enjoyed. I was drawn to Midwifery as I had a strong interest in women's health and I wanted to broaden my knowledge and skill base in this area.  I have been a Midwife for over 20 years and remain as passionate about my profession now as I was when I first started. I genuinely enjoy all aspects of the role."
Encouraging others to consider the programme, she added: "It is an exciting time to consider a career in midwifery. As we prepare to mark International Day of the Midwife this week, I would urge nurses to consider the move. The first National strategy for Maternity services is in place, which has led to significant investment in services.  The strategy maps out improved and safe choices of care pathways for women and their families, and midwives play an important role in all pathways of care. More community midwifery and midwifery led services are being developed and rolled out as part of the implementation of the strategy."
The Higher Diploma in Midwifery is a full time 18-month programme delivered in University Hospital Galway and NUI, Galway.
The programme will provide participants with the specific clinical and education requirements needed to become a Registered Midwife (RM) with the Nursing and Midwifery Board of Ireland (NMBI).
Midwifery is a rewarding career offering an opportunity to work in a variety of settings including antenatal wards/clinics, birthing rooms, postnatal wards, Midwifery Led Units, community midwifery services, neonatal units and obstetric theatres.
For further information including the application form, go to: https://www.hse.ie/eng/staff/jobs/job-search/nursing/hdipsm2022.html 
Closing date is 16 May 2022.
Eimear Costello, Student Midwife said: "During my general nursing training, I did a two week specialised placement in the maternity department at Mayo University Hospital and it was then I realised I had a love for midwifery. I am now half way through my Higher Diploma in Midwifery and loving it. I am really looking forward to pursuing a career in midwifery and for the opportunities that lie ahead for me in this profession."
Claire O 'Mahoney, Student Midwife decided to do the Higher Diploma in Midwifery because she had a keen interest in women's health and health promotion while working as a nurse.
"Midwives are central in the role of health promotion for women in antenatal, intranatal and postnatal care and I wanted to be a part of promoting normality to women along their pregnancy journey," she added.
Lauren Conway, Student Midwife said: "I always wanted to do midwifery because the midwife has an autonomous role compared to that of a nurse. As midwives we are privileged to be with the woman and her family during a special time in their lives and for me I think that is so important."
To apply for the programme, you must meet the following HSE criteria at the time of application:
Be registered in the General Division of the Register of Nurses maintained by The Nursing and Midwifery Board of Ireland (NMBI) or eligible to be so registered.
Have a minimum of 6 months post registration experience as a Registered General Nurse (RGN) within the previous 3 years of application, working a minimum of 78 hours per month.
Photo: Student Midwives pic: L to R: Eimear Costello, Lauren Conway and Claire O'Mahoney.
The article above is specific to the following Saolta hospitals::