You are here
Letterkenny University Hospital has an important message about Stomas and Stoma Care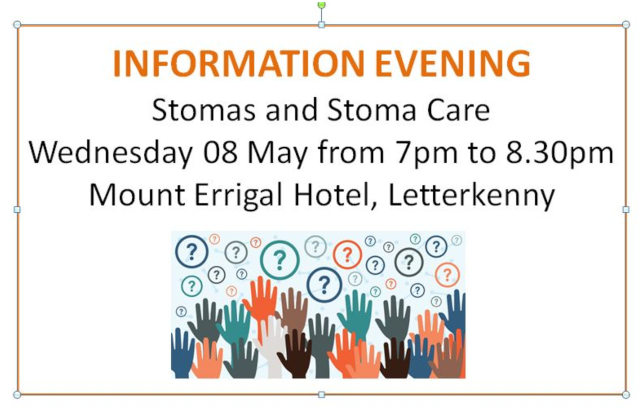 Having a stoma is only a small part of a bigger picture and does not change you as a person
Rita Marren, Clinical Nurse Specialist at Letterkenny University Hospital explains, "Surgery that involves having a stoma can appear to be a daunting experience. I'd like to let everyone know that after the procedure, the majority of people can return to regular activities and routines with only small adjustments.
"A stoma is a surgically created opening in the abdomen from the bowel or urinary tract and the bowel or bladder contents pass through this opening and are collected in a special bag. Some stomas are temporary and others are permanent.
"My message to everyone is that a stoma is only a small part of a bigger picture and does not change you as a person. Last year alone, more than 100 people in Donegal had either bowel or bladder surgery involving a stoma.
"We have organised an information evening on Wednesday 08 May from 7pm to 8.30pm in the Mount Errigal Hotel, Letterkenny to support people with stomas and their families. It is an informal evening and people can drop in at any time and bring a friend.
"We will have specialist nurses and a dietitian to provide advice and displays of ostomy products. And everyone is welcome."
The article above is specific to the following Saolta hospitals::
Letterkenny University Hospital (LUH)