You are here
Galway University Hospitals to host virtual Ecumenical Memorial Service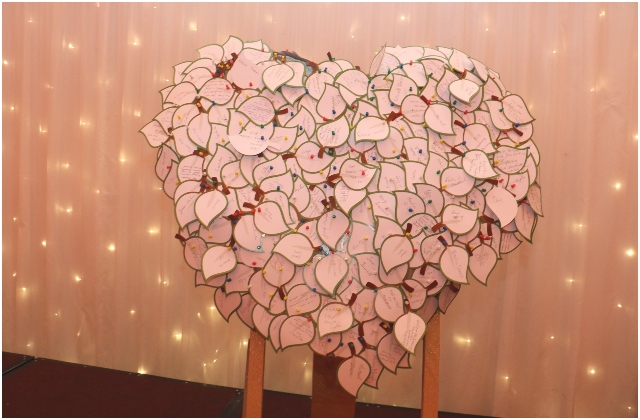 Galway University Hospitals (GUH) will host its 11th annual Ecumenical Memorial Service in remembrance of deceased patients of the hospital on Wednesday 07 October at 7pm. The service will be streamed live from the hospital chapel on https://www.mcnmedia.tv/camera/uhg-chapel
Anne McKeown, Bereavement Liaison Officer, GUH explains the change of format this year. She said, "Due to the current public health guidance it is not possible to have our service open to the public as we have done so in previous years. However we feel that it is important to take the time to reflect, honour and remember our deceased patients and to acknowledge the grief of family and friends.
"We have written to the families of those who have lost a loved one in our hospital during 2019 to join us virtually. 2020 has been a particularly difficult year for all bereaved people and we are extending an open invitation to anyone who would like to participate in the service with us.
"The service will be led by hospital staff who will share a selection of readings and reflections and music. We invite you to light a candle in memory of the person or persons you are remembering. The theme this year is 'the Circle of Life' and we are delighted that once again Dr Helen Greally, Director of Psychology and Support Services, Cancer Care West has agreed to be our guest speaker.
"We are acutely aware that it may not be suitable for everyone to join us on the date, so we are going to leave the service available for viewing on https://www.mcnmedia.tv/camera/uhg-chapel until 06 November 2020.
"As staff of Galway University Hospitals, we are aware of the privilege it is to be present during a unique and personal family occasion. We acknowledge your sadness and grief which we know you continue to live with. And we hope that you will find some solace in knowing that we haven't forgotten about you or your loved one."
During the service, a heart will be placed at the altar representing the legacy of love shared by our deceased patients. If families wish to have their loved one remembered in the 'Circle of Life' they can text or email the name of the person(s) they are remembering to 087 968 4271 or ecumenicalservice.guh@hse.ie.
The article above is specific to the following Saolta hospitals::
University Hospital Galway (UHG)