You are here
Galway University Hospitals to hold Ecumenical Memorial Service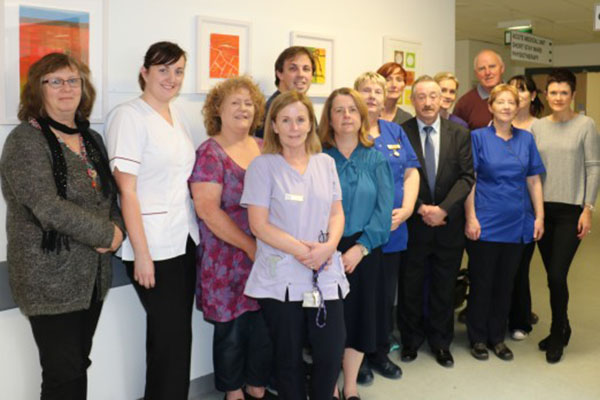 Galway University Hospital will hold its sixth annual Ecumenical Memorial Service on Thursday 20 October at 7.00 pm in the staff canteen, Nurses Home, University Hospital Galway.
The service is organised by the End of Life Care Committee.  The service will be lead by Rev. Helen Freeburn, United Methodist & Presbyterian Church and the homily will be delivered by Mr. Ray Gately, Chaplain, Merlin Park University Hospital. The choir will comprise of hospital staff. 
Anne McKeown, Bereavement Liaison Officer, UHG, said, "We hope that the service will support families in the grief they are experiencing as part of their loss.  It is also an opportunity to meet other families and staff who have shared the journey of illness and hospital attendance.  Following the service there will be an opportunity to share the experience over a cup of tea.
"Families and friends who have attended previous services have found it a beneficial experience.  The decision to hold the service in the staff canteen proved very successful giving families the opportunity to return to the hospital, and it also meant that staff coming off duty were able to pop in to share the experience. Death is one of the most momentous occasions in family life and this service offers families the opportunity for closure with the hospital services.   It also provides an opportunity for staff having provided the care to reflect and bring closure to their care of the deceased and their families".
We would like to hear from families who are interested in attending so that we have an idea of numbers for refreshments.
For further information or to confirm attendance, please contact one of the following committee members:
Adrienne Newell, Social Work Dept 091 544089
Sheila Gardiner, Clinical Placement Facilitator 091 524222 Bleep 984
Anne McKeown, Bereavement Liaison Officer 091 544823
Fr. Rob/Fr. Daithi 091 524222 Bleep 101
The article above is specific to the following Saolta hospitals::
Merlin Park University Hospital (MPUH)
University Hospital Galway (UHG)