You are here
Critical Care Outreach Team launched in Portiuncula University Hospital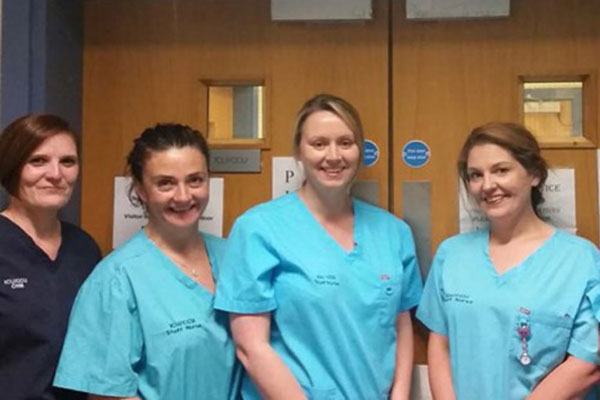 A new specialist Outreach Team was launched in Portiuncula University Hospital recently. This is a nurse-led service staffed by ICU/CCU nurses who identify patients at risk of deterioration on the ward as well as patients with high early warning scores.
The Outreach Team provides advice and clinical support to the ward staff by liaising with the primary and anaesthetic teams as early as possible to respond and deliver the most appropriate management.
The anticipated benefits of the outreach service include:
Increased appropriateness and timeliness of intervention for patients leading to better patient outcomes
Reduction in cardiac arrest calls
Reduction in clinical risks
Better use of critical care facilities
Opportunities to provide ward based training to share knowledge and skills
The outreach service also follows up with patients who have been discharged from the Intensive Care or High Dependency Unit to ensure their care is optimised following transfer to the ward. The service is currently in place Monday to Friday from 8am to 8pm with the intention to extend it to a seven day a week service in the future.
Photo from Left to Right: Charlotte Carter CNM2, Staff nurses Judy Watkin, Patricia Casey, Annmarie Doyle and Brid Ni Chlochartaigh.
The article above is specific to the following Saolta hospitals::
Portiuncula University Hospital (PUH)