You are here
Book of Remembrance for Children and Pregnancy Loss introduced at Sligo University Hospital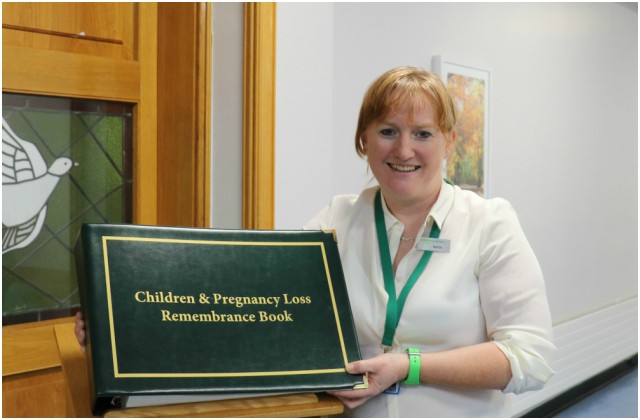 Sligo University Hospital has introduced a 'Book of Remembrance' which will be available for families to record the names of babies or children who have died through miscarriage, still birth, shortly after birth or in childhood at the hospital.
The book will be on display in the hospital church on the current date and will display the details of the babies and children who are remembered that day.
Maria White is the Bereavement Support Midwife at the hospital and played a key role in getting the book introduced. She said, "There are many ways to remember your loss.  At Sligo University Hospital a Children and Pregnancy Loss Remembrance Book has just been developed. You are invited to include your child's or baby's name, irrelevant of the time they spent with us, and a brief message in the Remembrance Book".
For more information on adding an entry to the book, please call the hospital and request to speak to the Bereavement Support Midwife.
Photo Caption
Maria White, Bereavement Support Midwife at Sligo University Hospital with the Book of Remembrance for Children and Pregnancy Loss which has been introduced at the hospital.
The article above is specific to the following Saolta hospitals::
Sligo University Hospital (SUH)