You are here
Vaccinations for Pregnant Women
Pregnancy and getting a COVID-19 vaccine: it is safe to get your COVID-19 vaccine at any stage of your pregnancy. Guidance has changed on doses during pregnancy because there is more evidence available. You can find more information here.
I'm pregnant or breastfeeding, should I get a vaccine? 
What we know about COVID-19 and COVID-19 vaccines has evolved since the pandemic first began. We now have more information about the potentially serious impact of COVID-19 on pregnant women. We also now have more information on the safety of COVID-19 vaccines in pregnancy. This Questions & Answers document has been updated to reflect current evidence and recommendations in Ireland. Click here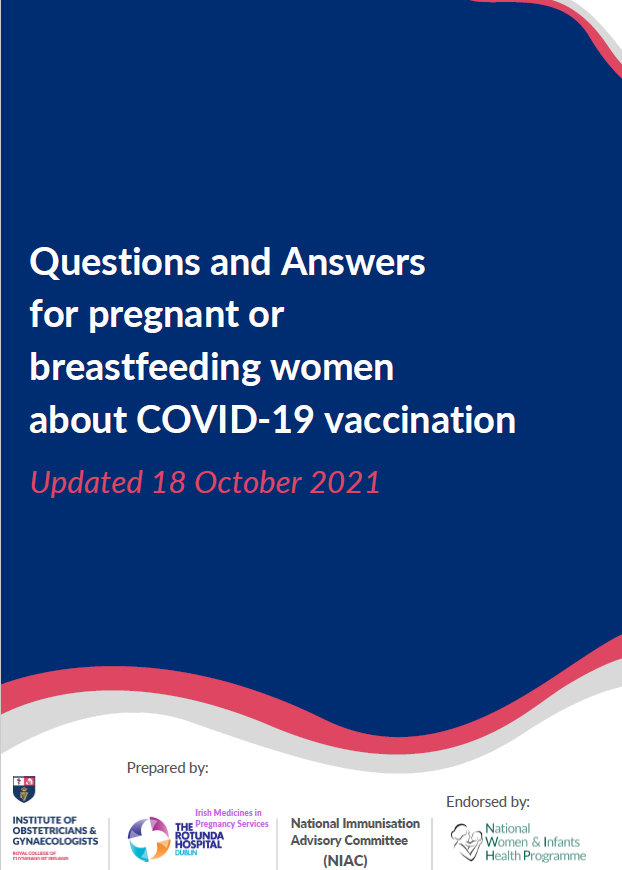 At your antenatal appointment 
Women who have antenatal appointments will have an opportunity to discuss the COVID-19 vaccine with their midwife or doctor. Afterwards their contact details will be passed on to the vaccination centre to arrange an appointment, should they decide to proceed with vaccination.
COVID-19 VACCINATION TELEPHONE LINE
In addition the hospitals have set up a COVID-19 vaccination telephone line for pregnant women to call if they are interested in getting the vaccine.
University Hospital Galway – 086 7913854 from 1pm to 2pm, Monday to Friday.
Letterkenny University Hospital - 074 912 3513 from 9am to 4pm, Monday to Friday.
Portiuncula University Hospital – 090 964 8372 from 9am to 2pm, Monday to Friday.
Mayo University Hospital - 094 904 2313 from 10am to 1pm. 
Sligo University Hospital - 071 919 0300 from 2pm to 4pm, Monday to Friday.