You are here
West/North West Hospitals Group meeting with Public Representatives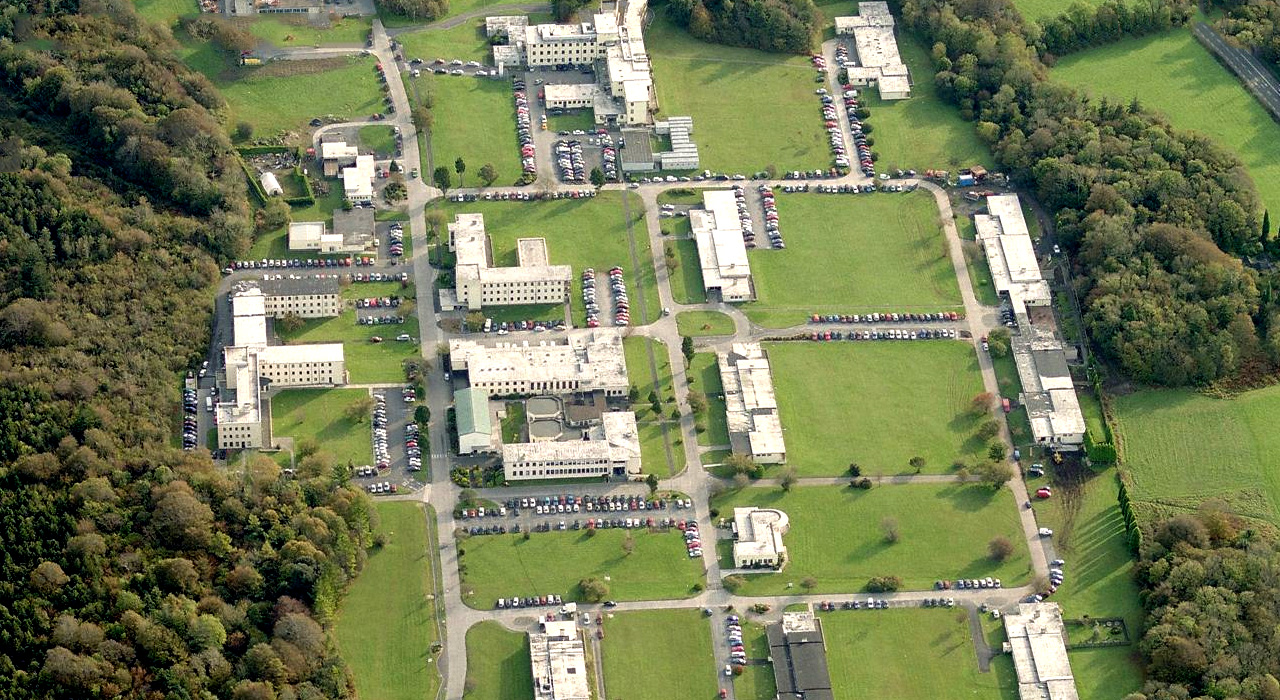 Management from the West/North West Hospitals Group met with Oireachtas and Regional Health Forum West members from Galway and Roscommon today (Friday 31 January) to review developments in 2013 and to outline the priorities for the Group in 2014. Similar briefings are arranged for Sligo and Mayo and a briefing took place in Letterkenny last week.
Bill Maher, CEO of the West / North West Hospitals Group outlined the significant developments during 2013. He said, "The biggest development last year was the announcement by Minister Reilly of the re-organisation of public hospitals into hospital groups on 14 May followed by the official birth of the West / North West Hospitals Group on 29 July when the Galway and Roscommon University Hospitals Group was extended to include Letterkenny General Hospital, Sligo Regional Hospital and Mayo General Hospital and a new academic partner, NUI Galway.
"The Board for the Group was appointed in January 2013 and the framework for the Board has now been established. There were nine Board meetings held in 2013 including two in public; in Galway and in Letterkenny. In addition, the Clinical Director structure was developed and streamlined and four Clinical Directors and an interim Chief Academic Officer were appointed*.
Activity
The activity figures for 2013 compared to 2012 are as follows:
| | | |
| --- | --- | --- |
|   | 2013 | 2012 |
| Day Case | 158,029 | 166,587 |
| Inpatient | 110,124 | 111,998 |
| Emergency Department | 195,843 | 198,670 |
| Outpatient | 519,603 | 541,688 |
| Births | 10,223 | 10,708 |
| UCC | 4,276 | 5,091 |
The Annual Report for 2013 (due later this year) will describe activity in greater detail.
Waiting Lists
"Most significantly the Hospital Group hit the national inpatient waiting list target of 8 months for adults, 20 weeks for children and 13 weeks for routine scopes by year end.
"In addition the Group met the national outpatient waiting list target which is that no patient should have to wait longer than 12 months for an appointment. The outpatient waiting list was a huge challenge facing the Hospital Group and was a top priority in 2013. We worked really hard to improve our processes and communication with patients in order to provide appointments on dates that suit patients in order to reduce the number of "no shows" which put an unnecessary burden on the hospital and this effort produced results.
Maternity Services Review
"In response to a series of reports into Ireland's maternity services, last year the HSE established a National Group to oversee the implementation of a series of recommendations arising from these reports. This group has developed implementation plans for 2014 which will build on the many initiatives that are already underway in maternity services to implement the recommendations.
"It is in this context that a review of the existing models of maternity services care is being conducted across the West/North West Hospitals Group including the maternity units at University Hospital Galway, Portiuncula Hospital Ballinasloe, Mayo General Hospital, Sligo Regional Hospital and Letterkenny General Hospital.
"The review is not yet complete and is expected to take a number of months. When the review is completed it will be considered by the executive management of the West/North West Hospitals Group and by the Board of the Group in line with the national programme for maternity services. Speculation at this early stage in the process is unhelpful and potentially upsetting for patients and staff.
Resources
"The budget for the Group for 2013 was €609.8m and this has been reduced by 2.7% to €593.4m in 2014**. We will cut expenditure back in line with our revised budget with a particular focus on income collection, procurement savings and savings on premium payments, overtime and agency costs. This year the Money Follows the Patient system of funding has been introduced with a full rollout due in 4 years time. This is a new system of funding where hospitals are paid for activity rather than receiving block grants.
"The number employed by the Group at the end of December (Whole Time Equivalent or WTE) was 7624 which is 222 WTE over the current allocated ceiling. The Group continues to monitor employment levels while at the same time working with the National Employment Control Group to fill essential posts which are core to front-line services to patients.
"Absenteeism levels improved at all three hospitals: at Galway from 5.82% in January to 4.16% in December; at Roscommon from 6.42% in January to 3.55% in December and at Portiuncula from 4.82% in January to 3.93% in December. We are still working towards the national target of 3.5%. The national absenteeism rate was 4.9% at the end of November which is the most recent published figure.
Priorities for 2014
"Our priority for this year is to improve access to services for patients and this means working on admission times from the Emergency Departments, maintaining the inpatient waiting time targets and outpatient waiting time targets.
"We will also work to develop the integration of the hospitals as we move towards Trust Status. We will develop a Centre for Learning and Innovation, complete the Letterkenny rebuild programme, meet HIQA standards and develop international partnerships. At the same time we have to remain focused on the patient and patient safety will remain at the core of everything we do."