You are here
Presentation of cheque to the Special Care Baby Unit and Children's Ward at Portiuncula Hospital Ballinasloe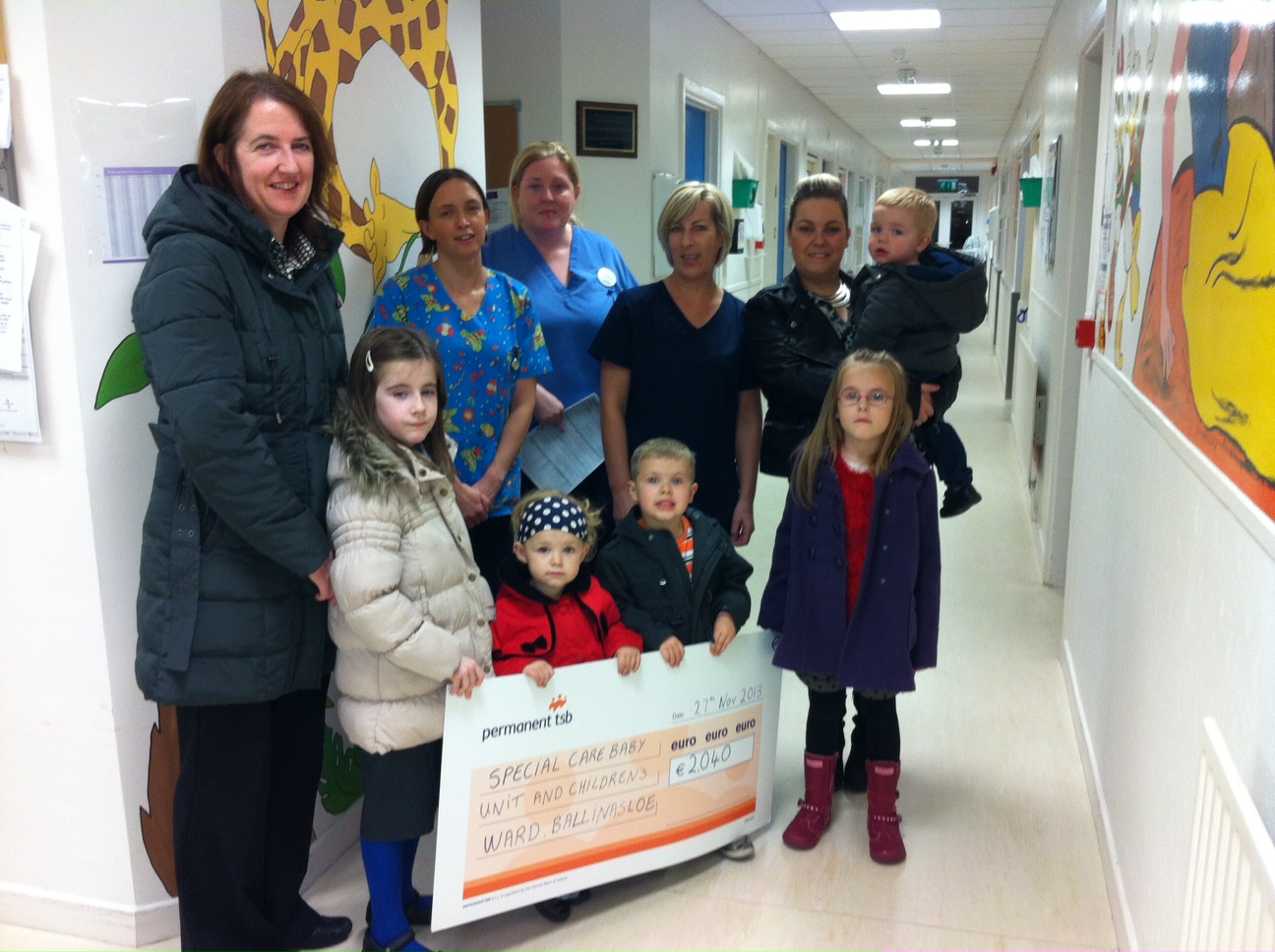 Arlene Lowe and Catherine Collins presented a cheque for €2,040 to the staff of the Special Care Baby Unit and Children's ward at Portiuncula Hospital, Ballinasloe recently.
 
The funds were raised by a group of 17 Athlone mums who took part in the mini marathon in June. Many of the mums have children who had been treated at the hospital in the past.
 
Photo Caption:
At the cheque presentation, back row from left: Catherine Collins; Alison Kinlan, Staff Nurse; Ashling Shaughnessy, Staff Nurse; Fiona Duffy, Clinical Nurse Manager; and Arlene and Callum Lowe. Front row from left: Rose Collins; Rhianna, Scott and Lexi Lowe.