You are here
NUI Galway Societies present a cheque to the Paediatric Unit at UHG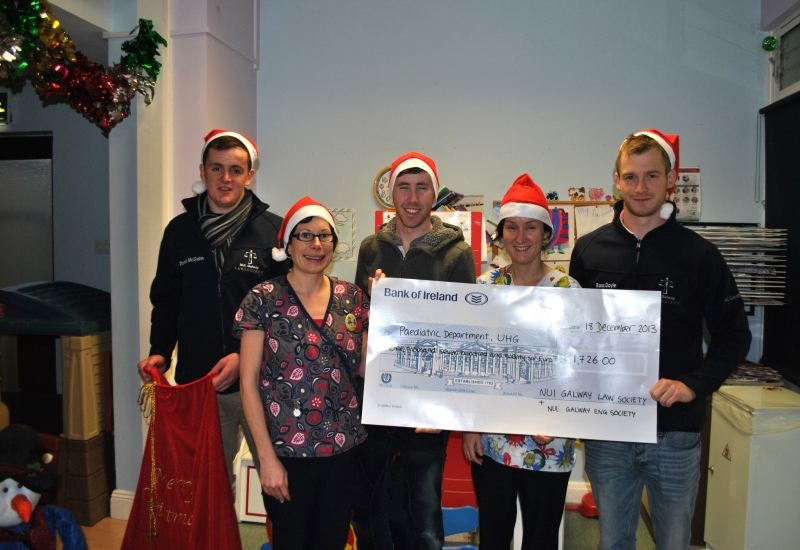 Daniel McGlynn, Ross Doyle and Colm Hally presented a cheque for €1,726 to the Paediatric Unit at Galway University Hospitals on behalf of the Law and Engineering Societies at NUI Galway.
 
The funds were raised by the Societies at a "Suit Up" day in conjunction with Carbon nightclub where the students wore suits for a day.
 
At the cheque presentation, from left: Daniel McGlynn; Elaine Conmy, Staff Nurse; Colm Hally; Aoife Ryan, Staff Nurse; and Ross Doyle.