You are here
GPs from Donegal attend the Eighth Annual HSE West Clinical Workshop at Sligo Regional Hospital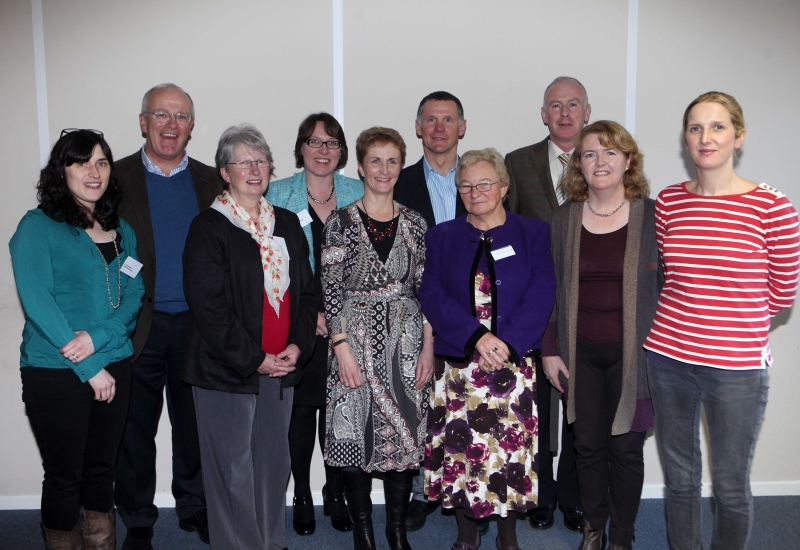 The eighth annual HSE West Clinical Workshop took place on Saturday 30 November 2013 at Sligo Regional Hospital. The Workshop brought together General Practitioners from South Donegal, Sligo, Leitrim, West Cavan and Roscommon, Consultants from Sligo Regional Hospital and management representatives from both hospital and community services to discuss a range of commonly encountered conditions and their management.
 
The aim of this year's workshop was strengthening the partnership between the acute hospital and primary care services in managing patient care and providing an innovative forum for debate on the patient journey from community to hospital and vice versa.
 
Presentations were made on a range of themes including Acute Coronary Syndrome, Ear Nose and Throat conditions, Suicide Prevention and Emergency Medicine.  These focussed on learning, education and patient pathways between Acute and Primary Care.
 
Damien McCallion, HSE Area Manager, Sligo/Leitrim opened the workshop which was organised by the Acute/Primary Care Interface Group, a group comprising representatives of Consultants at Sligo Regional Hospital, GPs in Sligo/Leitrim and management from Sligo Regional Hospital and Sligo/Leitrim Primary and Community Care Services.  He said, "The workshop format as organised has proved invaluable in sustaining the links between hospital and community services and in providing an opportunity to further strengthen these links while providing a fora for shared learning."
 
"These events are particularly important in the context of changes in HSE structures particularly the establishment of hospital groups, including the West /North Group of which Sligo Regional Hospital is a member, and the new Primary, Community and Continuing Care division."
 
Mr Nash Patil, Consultant ENT Surgeon commented, "Events such as this one brings together newer appointees (both Consultants and General Practitioners), thus improving clinical pathways.  The discussions that take place at the conference also allow for a multi-disciplinary approach to some complex clinical conditions.  All in all, the meeting brings benefits for the hospital, for General Practitioners, and, most importantly, for our patients."
 
In closing the day's proceedings, Dr Michael Coleman, General Practitioner, Tubbercurry acknowledged the high standard and the educational value of the presentations. He thanked the presenters, participants and sponsors of the event.
 
Sponsorship of the event was provided by Roger Towey of Amgen and Edwina Earls of Glaxo Smith Kline.
 
Photo Details:
 
GPs from Donegal who attended the Eighth Annual HSE West Clinical Workshop at Sligo Regional Hospital, from left: Dr Eamon Stack, General Practitioner; Dr Majella Grealish, General Practitioner; Dr Mary Quinn, General Practitioner; and Dr Philip Murphy, General Practitioner.