You are here
Galway University Hospitals marks Lung Cancer Awareness Month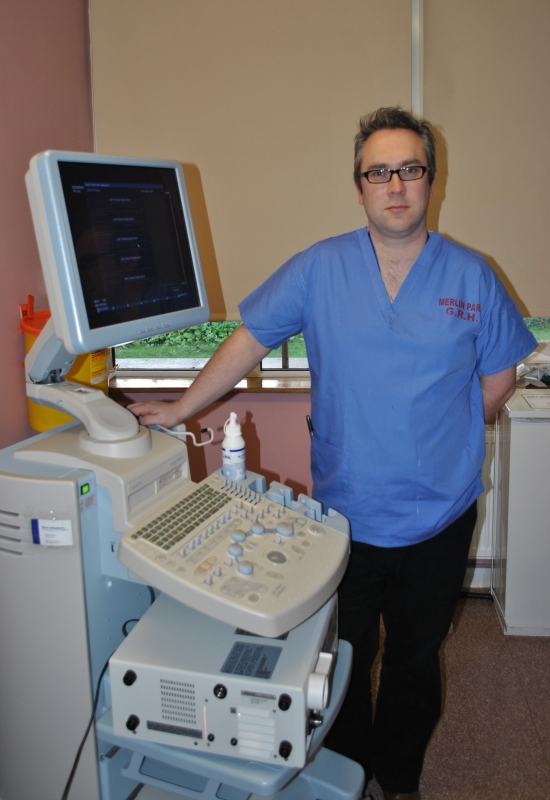 Galway University Hospitals is marking Lung Cancer Awareness Month with a number of events including an information day in the foyer of UHG on Wednesday 23 January with the Irish Cancer Society's Daffodil Centre and a talk on lung cancer with Tuam Cancer Care Centre in the Ard Rí House Hotel, Tuam on Thursday 31 January.
 
Dr David Breen, Consultant Respiratory Physician at GUH works in the hospital's Rapid Access Lung Clinic which was set up as part of the National Cancer Control Programme (NCCP) so that patients could be diagnosed quickly and start treatment as soon as possible once cancer has been confirmed. Dr Breen says, "Lung cancer is the leading cause of cancer related death; in Ireland more than 1500 people will die from lung cancer each year and more specifically over 280 people will be diagnosed in our region each year. The key to improving survival is early detection and that is what the Rapid Access Lung Clinic aims to support.
 
"GPs who have a concern about symptoms in a patient can refer the patient to the Rapid Access Lung Clinic and these patients are seen within 10 working days. We have state of the art equipment which makes diagnosis easier and faster. With support from the NCCP we have introduced the latest diagnostic technologies including an ultrasonic bronchoscope which enables us to perform some tests in the Clinic rather than as procedures in theatre under general anaesthetic as was the case previously.
 
"The Clinic opened in 2010 and since then we have seen a rise in the number of patients we see and the number of cancers diagnosed. In 2012 we saw 849 patients – both new and review patients - and we diagnosed 96 cases of cancer of which 71 were lung cancer. In 2011 we diagnosed 47 cancers of which 39 were lung cancer. The reason for the increase is that more patients are being appropriately referred to our clinic by GPs and from within the hospital. Once diagnosed, all patients are reviewed by a multidisciplinary team which means that all the necessary expertise is available and that patients receive a uniform, evidence based standard for treatment.
 
"My advice to people who are worried about symptoms such as an unexplained or persistent cough, coughing up blood or sudden weight loss is that you should visit your GP. If necessary your GP can then refer you on to our Clinic where we will be able to carry out the necessary tests and make a diagnosis in the shortest possible time. The majority of people referred to our Clinic are not diagnosed with cancer; whether the diagnosis is cancer or something else, the important thing is to get a diagnosis quickly and start the appropriate treatment as soon as possible".
 
 
Lung Cancer Awareness Month Events:
23 January: Information day with the Irish Cancer Society's Daffodil Centre in the foyer of UHG from 10am to 3pm.
31 January: Public information talk on Rapid Access Services for Lung Cancer by Ellen Wiseman, Clinical Nurse Manager, GUH and Dr David Breen, Consultant Respiratory Physician, GUH. The talk takes place in the Ard Rí House Hotel in Tuam from 7pm-9pm and is being organised by Tuam Cancer Care Centre. To book a place (there is no charge) please contact the Centre on 093 28522.
 
Photo:
Dr David Breen, Consultant Respiratory Physician, Galway University Hospitals and lead clinician for the Rapid Access Lung Clinic at the hospital.