You are here
Donation of two sample labelling systems to Roscommon Hospital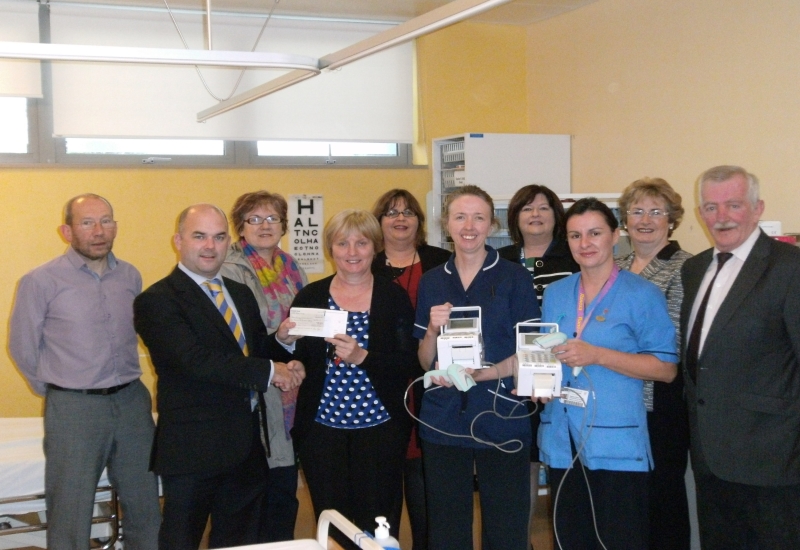 Last week the Hospital Action Committee presented two sample labelling machines to Roscommon Hospital. The machines are used to print labels for blood and other clinical samples and the benefits are already being seen at Roscommon Hospital.
 
Elaine Prendergast, General Manager, Roscommon Hospital, commented, "These new machines cut down the time it takes to identify samples and as they are portable, are very convenient for use in different locations around the hospital. In addition, the labels are sized to fit all laboratory tubes. On behalf of the staff and patients of Roscommon Hospital, I would like to express our thanks to the Hospital Action Committee for this generous presentation".
 
The labelling machines are being used throughout the hospital including in the Urgent Care Centre, the Outpatient Department and on the wards.
 
Photo Caption:
At the presentation of two labelling systems by the Hospital Action Committee (HAC) to Roscommon Hospital on 24 October, back row from left: Tadgh Kenny, Laboratory Manager; Councillor Valerie Byrne, HAC; Maura Loftus, Director of Nursing; Elaine Prendergast, General Manager; Councillor Paula McNamara, HAC; and John McDermott, Chairperson, HAC. Front row from left: Fehin McDwyer, Heavey Technology; Maura Quigley, Secretary, HAC; Caitriona Rayner, CNM2, Urgent Care Centre and Siobhan Carty, CNM1, Urgent Care Centre.