You are here
Annual Exhibition of staff artwork at Galway University Hospitals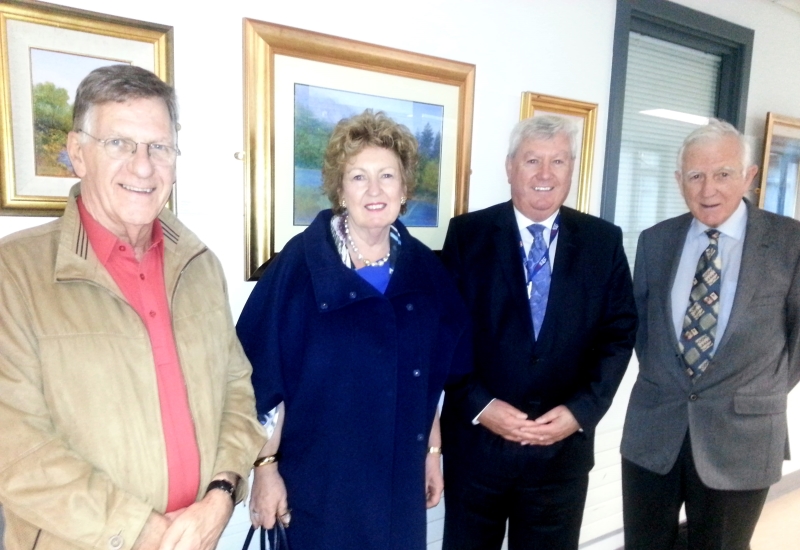 Art@work is the annual exhibition organised by Galway University Hospitals Arts Trust that showcases art produced by the staff of Galway University Hospitals. The exhibition will be on view at the Arts Corridor of University Hospital Galway for colleagues, staff, patients and visitors to enjoy until January 29.
 
Each year the Art@work exhibition aims to uncover more budding artists. This year it features approximately fifty artworks from more than thirty staff working in Galway University Hospitals. Over sixty members of staff in the past ten years have exhibited their work on the corridor every Christmas. The exhibition boasts a diverse range of media and techniques including; oils, watercolour, acrylic, photography, drawing. Some of the work will be for sale.
 
Margaret Flannery, Director of the GUH Arts Trust said, "Many of the artists participating have exhibited annually over the years. We also welcome the new participants particularly those who are new to art making since participating in some of the arts programmes in GUH this past year."
 
The exhibition will was officially launched by Mr Noel Daly, Chair of the West / North West Hospitals Group on Friday December 13 at the Arts Corridor in UHG.
 
Celebrating its 10th anniversary in 2013, the Arts Trust's programme includes exhibitions, participative workshops, music, theatre and poetry. Various artists, writers and musicians work with patients weekly on various art initiatives. Highlights include an exciting art project in the haemodialysis unit in Merlin Park which is documented in the special book "The Magician and the Swallow's Tale", currently available from the hospital shops and Charlie Byrne's Bookshop. In the Paediatric Department, Cloudlands an arts and technology project for teenagers, programmed by Helium Arts and Health is going into year two with the generous support of the Community Foundation of Ireland.
 
Galway University Hospitals Arts Trust is a registered charity, to make a donation or for further information regarding the hospital arts programme and the work of Galway University Hospitals Arts Trust contact Margaret Flannery, Arts Director at 091 544979 or guhartstrust@hse.ie
 
Photo details:
At the launch of "Art@work", the annual Galway University Hospitals Staff Art Exhibition, from left: Mr Kieran Tobin, retired ENT Consultant and Artist; Phyllis MacNamara, West / North West Hospitals Group (WNWHG) Board Member who has been recently nominated to the Board of Galway University Hospitals Arts Trust as WNWHG representative; Noel Daly, Chair of Board of the West / North West Hospitals Group; and Professor Patrick Finnegan, retired Consultant and founder of GUH Arts Trust.