You are here
INMO Industrial Action – Mayo University Hospital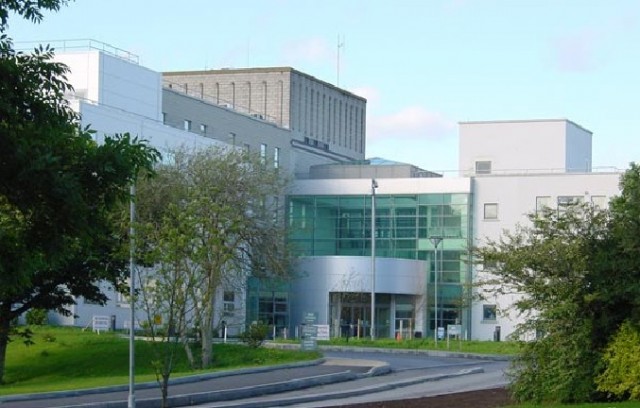 Management at Mayo University Hospital and Saolta Group HR have been in regular contact with the INMO and will continue to endeavour to resolve outstanding issues.
Both parties have agreed to refer the matters to the Workforce Relations Commission for their assistance in seeking a resolution, and industrial action by the INMO planned to commence on Wednesday December 7 has been suspended pending those discussions taking place.
The lunchtime protest planning for Monday next will not impact on patient care at the hospital and management at MUH will be working closely with staff in the maternity unit to ensure that appropriate safe patient care is maintained at all times.
Significant work has been undertaken in relation to further supporting the maternity services at Mayo University Hospital.
A new post of Director of Midwifery was advertised earlier this year, unfortunately this recruitment process was not successful, and this post has been re-advertised. Interviews will take place this month and if this competition is successful it is expected they will be in place early next year. The Assistant Director of Nursing with responsibility for maternity services is currently the Interim Director of Nursing and Midwifery for the hospital, however she continues to work closely with the Maternity Unit. We have undertaken an internal recruitment process to fill this Assistant Director of Nursing post, while efforts have not been successful to date we will continue to work towards filling this post temporarily.
There are currently no permanent vacant posts in the maternity department / labour ward. There were four midwives appointed in 2016 to vacant posts and 2WTE maternity leaves are replaced by new graduates of September 2016. 
In terms of additional posts, we are currently in the process of recruiting a Bereavement Clinical Nurse Specialist and have established a training position for obstetric sonography.  We have sought approval for a number of new posts for the Maternity Department including a Clinical Midwife Manager 3, Clinical Midwife Specialist Lactation Consultant, Clinical Midwife Manager 2shift leaders,  which will amount to four whole time equivalents,  obstetric emergency staffing for the out of hours theatre service and a clinical audit nurse. We will continue to work with our colleagues in Saolta and nationally to work to fill these posts.
An independent review of staffing in the maternity department (Birth rate plus) was undertaken in 2014 as part of a national review of midwifery staffing. The recommendation for MUH was that the hospital required four wte staff midwives and these recommendations are now being implemented nationally and the filling of MUH posts will be part of this implementation. Midwifery management or specialist positions were not part of this review.
The article above is specific to the following Saolta hospitals::
Mayo University Hospital (MUH)