You are here
Roscommon University Hospital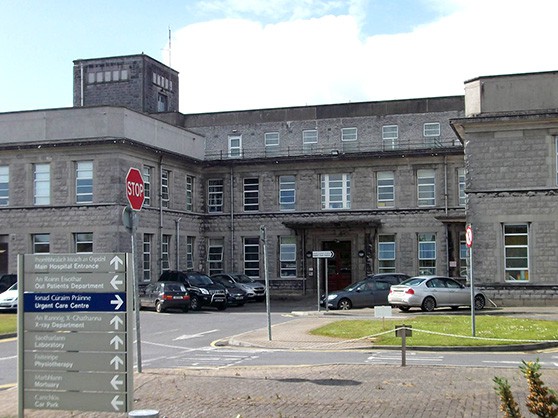 Roscommon University Hospital is a Model 2 hospital providing the majority of hospital activity including extended day surgery, selected acute medicine, local injuries, a large range of diagnostic services (including endoscopy, laboratory medicine, point of care testing and radiology) specialist rehabilitation medicine and palliative care. RH has a walk in Urgent Care Centre which is open from 8am until 8pm, seven days per week to treat minor injuries for adults and children over the age of 5. The hospital also has a Medical Assessment Unit for GP referrals which is open Monday to Friday from 9:00am to 5:00pm and is staffed by a Consultant Physician, NCHDs and Nursing staff with access to other health care staff and diagnostic services.
Main Phone Number: (090) 662 6200
Injury Unit: 090 663 2212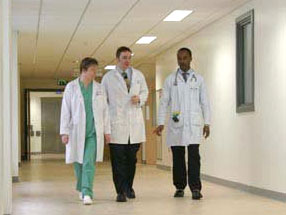 Saolta University Health Care Group (formally West/North West Hospitals Group) is one of six new hospital groups announced by the Minister for Health, Dr. James Reilly TD in May, 2013, as part of a re-organisation of public hospitals into more efficient and accountable hospital groups that will deliver improved outcomes for patients.
Saolta University Health Care Group comprises of 6 hospitals across 7 sites:
The Group's Academic Partner is NUI Galway.
By working in groups, hospital services will be provided by the hospitals in each group based on the evidence-based needs of their populations. Each group of hospitals will work together as single cohesive entities managed as one, to provide acute care for patients in their area, integrating with community and primary care. This will maximise the amount of care delivered locally, whilst ensuring complex care is safely provided in larger hospitals.
The objectives of the groups are to:
Achieve the highest standard of quality and uniformity in hospital care across the group;
Deliver cost effective hospital care in a timely and sustainable manner;
Encourage and support clinical and managerial leaders;
Ensure high standards of governance, both clinical and corporate and recruit and retain high quality nurses, NCHDs, consultants, allied health professionals and administrators in all our hospitals.
Saolta University Health Care Group has 1,770 beds and 7,620 staff and a budget of €600m.
OUR MISSION STATEMENT
Patients are at the heart of everything we do.  Our mission is to provide high quality and equitable services for all by delivering care based on excellence in clinical practice, teaching, and research, grounded in kindness, compassion and respect, whilst developing our staff and becoming a model employer.
OUR VISION STATEMENT
Our Vision is to build on excellent foundations already laid, further developing and integrating our Group, fulfilling our role as an exemplar, and becoming the first Trust in Ireland.
OUR GUIDING VALUES
Respect - We aim to be an organisation where privacy, dignity, and individual needs are respected, where staff are valued, supported and involved in decision–making, and where diversity is celebrated, recognising that working in a respectful environment will enable us to achieve more.
Compassion  -   We will treat all patients and family members with dignity, sensitivity and empathy.
Kindness  -  Whilst we develop our organisation as a business, we will remember it is a service, and treat our patients and each other with kindness and humanity.
Quality  -  We seek continuous quality improvement in all we do, through creativity, innovation, education and research.
Learning  -   We will nurture and encourage lifelong learning and continuous improvement, attracting, developing and retaining high quality staff, enabling them to fulfill their  potential.
Integrity  -  through our governance arrangements and or value system, we will ensure all of our services are transparent, trustworthy and reliable and delivered to the highest ethical standards, taking responsibility and accountability for our actions.
Teamworking  -  we will engage and empower our staff, sharing best practise and strengthening relationships with our partners and patients to achieve our Mission.
Communication  -  we aim to communicate with patients, the public, our staff and stakeholders, empowering them to actively participate in all aspects of the service, encouraging inclusiveness, openness and accountability.
These Values shape our strategy to create an organisational culture and ethos to deliver high quality and safe services for all we serve and that staff are rightly proud of.